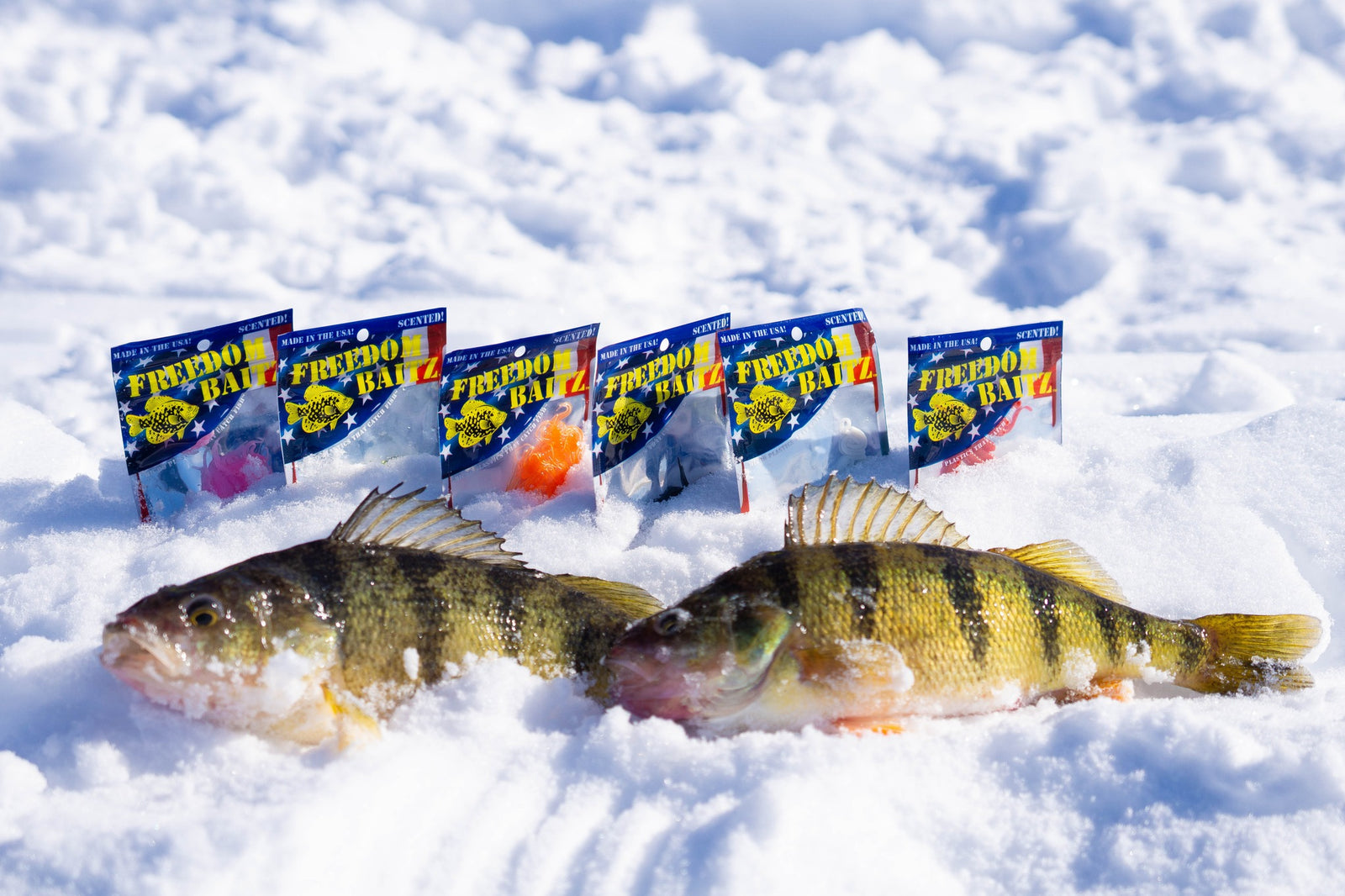 We are a veteran-owned and military-inspired fishing plastics company based out of Wisconsin. All of our baits are named after U.S. Military terms and equipment and are made to serve you on both the ice and open water. We hand-pour and hand-package all of our baits out of our warehouse in Elroy, Wisconsin, and source all of our materials in the U.S., so we're proud to offer USA-Made products. 
Our offerings include unique panfish, walleye, and bass baits with lifelike action. We use a proprietary formula that provides our plastics with extra softness to give them the most realistic action as possible underwater. Having our custom molds in-house allows us to provide a variety of standard bait options, but also the ability to innovate by creating custom products and also provide custom colorways upon request.
Our customers have had plenty of success with our baits for the typical midwestern species, but have also found them effective wherever fish are hungry. Customer Easton A. had this to say about our baits, "
Your baits are the best on the market. I've caught almost every freshwater fish in Alaska with your baits.
"
We put our customers first with the goal to provide quality baits at a reasonable price so you can spend more time fishing and less time re-baiting. 
Our team strives to make the best products for all your fishing adventures. You find them, we catch them!
---