Tips for Targeting Bass with the Flippin' Craw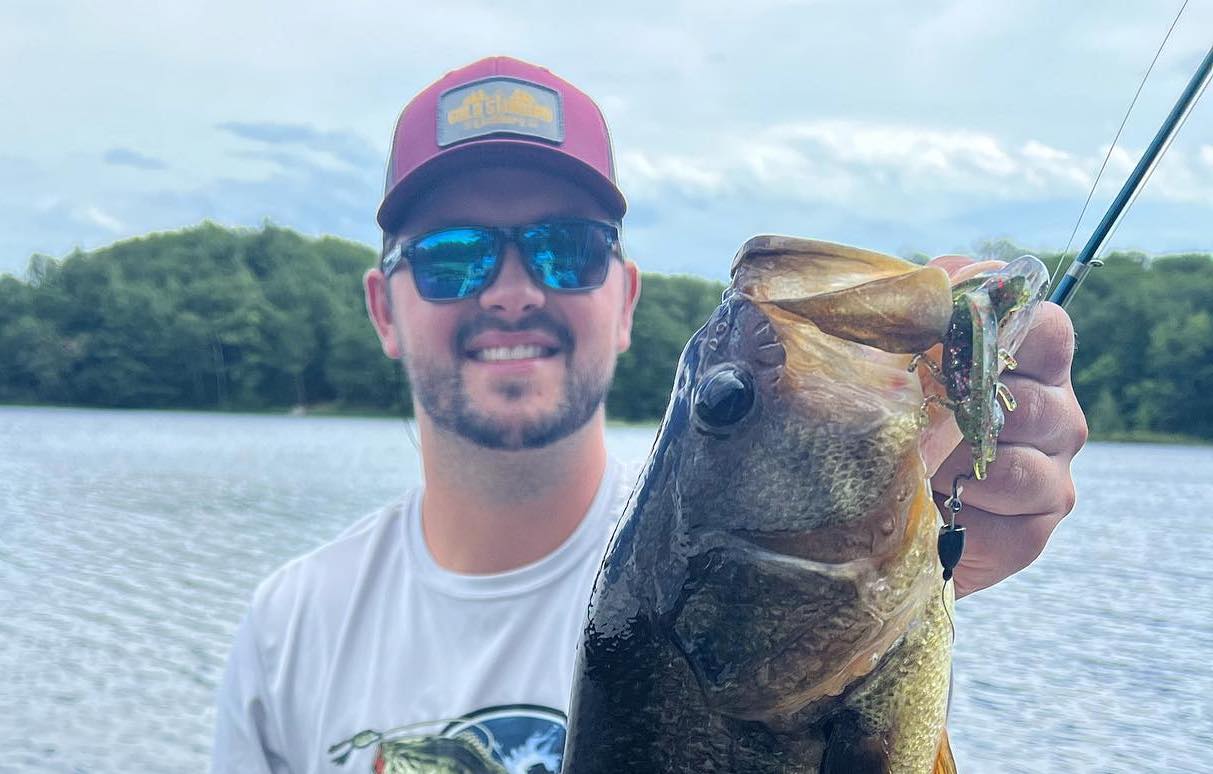 The Flippin' Craw is the perfect plastic to help you put more bass in the boat! Whether you're fishing deep or shallow, this craw will excel. I find myself flipping them in shallow cover or on deeper weed edges the most. When it comes to rigging these craws, my go to is Texas rigging them or using them as a trailer on my jigs. Freedom Baitz has some awesome color options so you can match the hatch and pick the perfect color for your lake and conditions!
When fishing weed edges, I tend to find myself anywhere from 8-14 feet of water. Besides flipping along the edge, I like to look for little pockets or anything different along the edge where fish might be sitting. I typically use a 1/4 oz bullet weight while fishing weeds as I feel that it can get you down to the depth you want without falling too quickly. 
When fishing cover along shorelines, depending on the depth, I will usually switch between a 1/8 oz and 1/4 oz bullet weight. Everyone has their preferences on hooks but for me, I like a 4/0 widegap hook. 
For a rod, I like to use anything from 7' - 7'6" Medium Heavy Fast action, casting rod (occasionally Heavy Fast Action in thicker cover) and, for me, braid (40-50 lb) is a must as it allows you to feel bites much easier. With jigs, my go to weight would be 1/4 oz to 1/2 oz depending on the depth and I will typically use a very similar rod and line. 
For both these techniques you will want to cast out and let your bait sink to the bottom. A lot of times you will get bit as your bait is falling! If that is not the case, you will want to reel it back very slowly, raising your rod tip and hopping the bait along. 
When choosing a color, you will usually want to go with a more natural color in clear water such as watermelon or green pumpkin. In dirtier water (green or stained) you will want to use something darker such as widow or junebug. 
If you decide to throw the Flippin' Craw for smallmouth, the most effective way I've found is throwing it out on rocky/harder bottoms and slowly reeling, crawling it right along the bottom.
Braeden Neyens
Freedom Baitz Pro Staffer
Follow him on Instagram @bnfishing and Facebook BNFishin
---